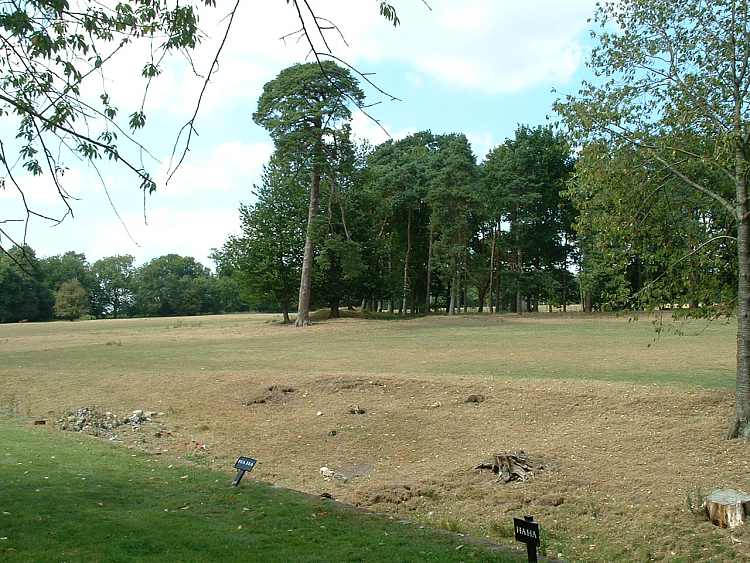 The Park beyond the ha-ha that prevents animals invading the gardens while maintaining view from the House uninterupted by a fence. Greys Court is in the hills a few miles west of Henley-on-Thames.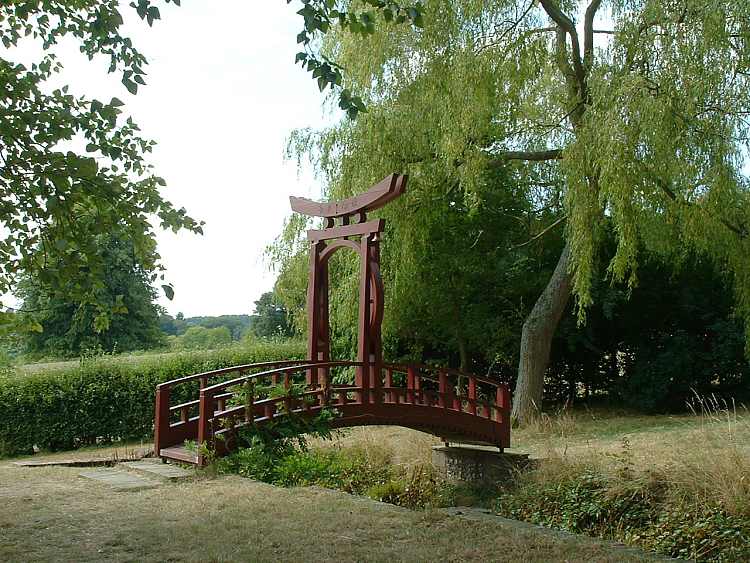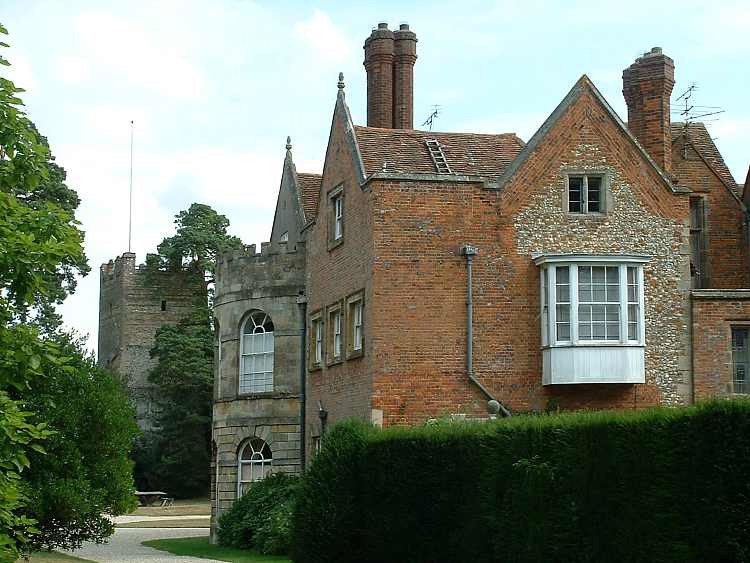 This is the 16C House with the tower of the original 14C fortified manor beyond.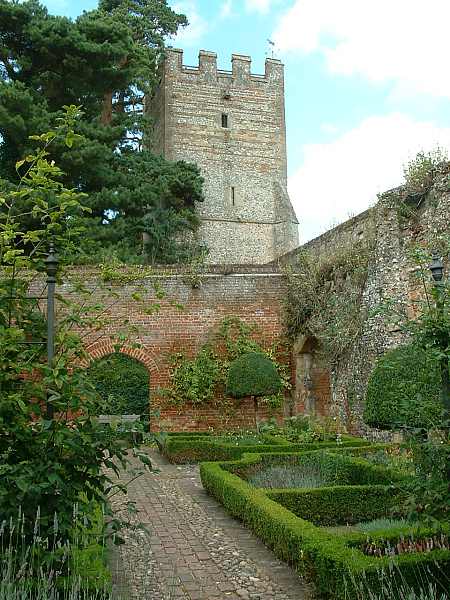 There are a series of walled gardens using the original walls of the old manor.
This is the Knot Garden.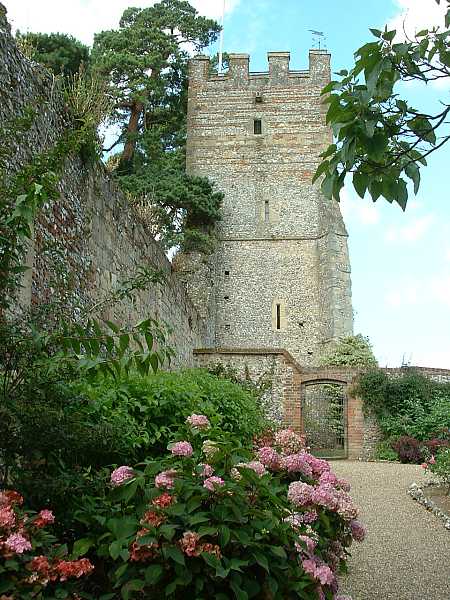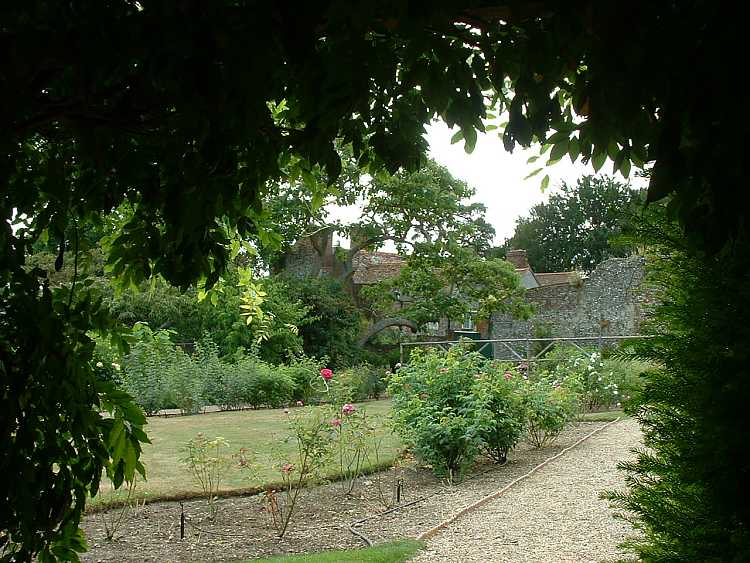 The Rose Garden.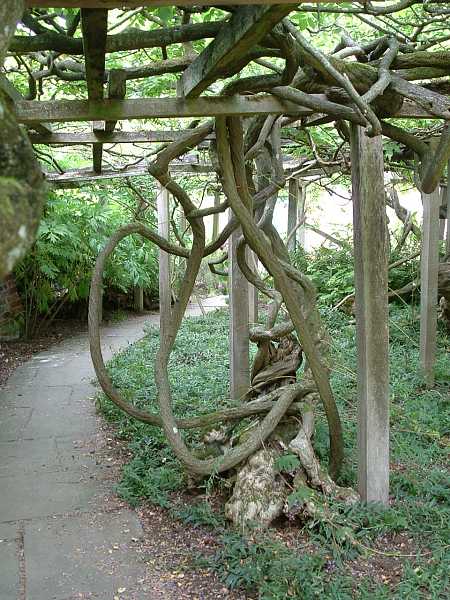 The Wisteria Garden.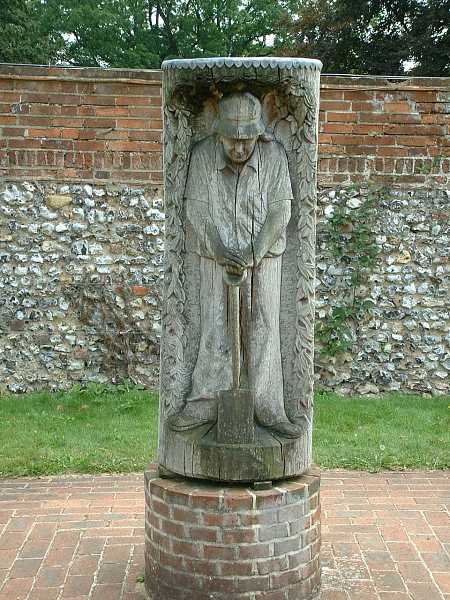 The Kitchen Garden. The carving commemorates a former head gardener.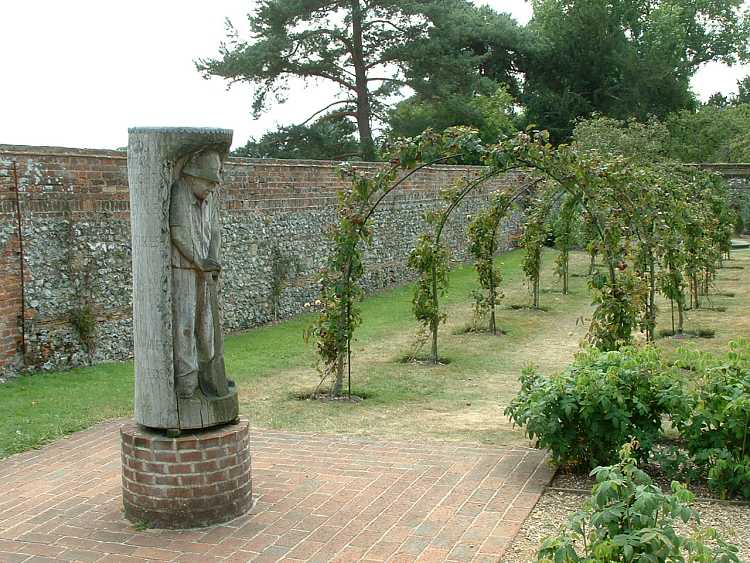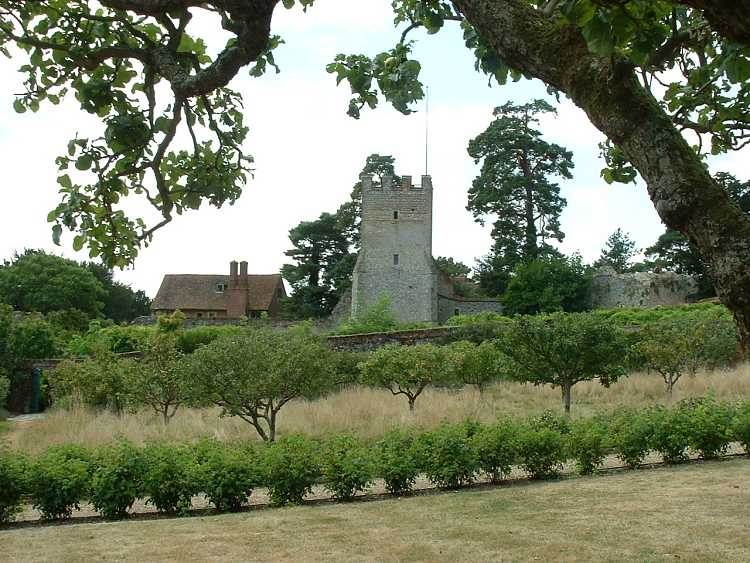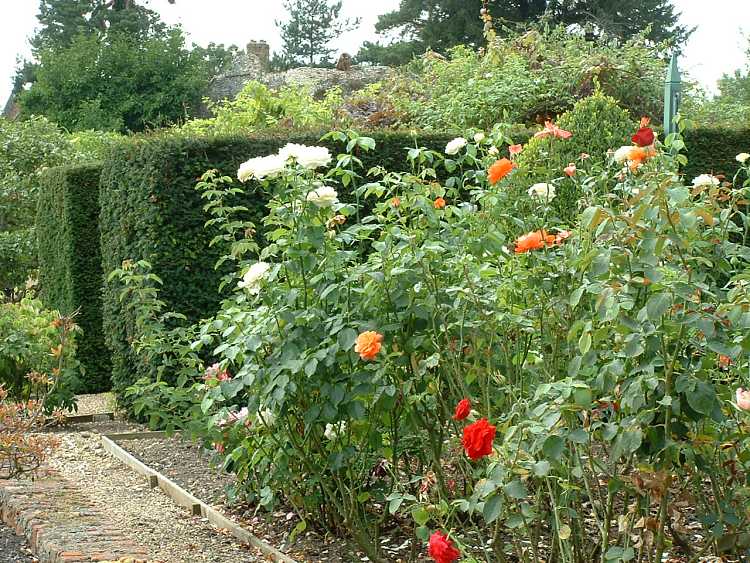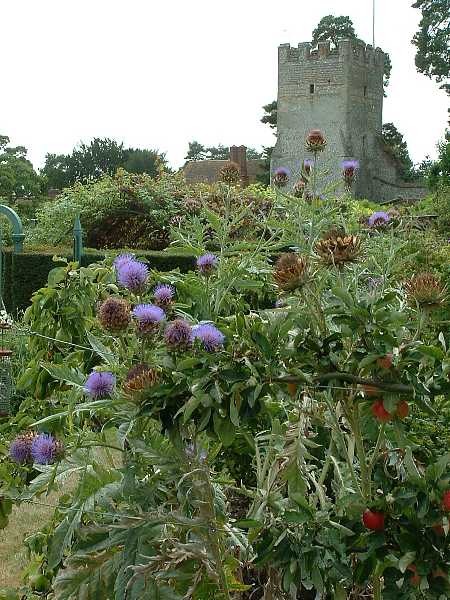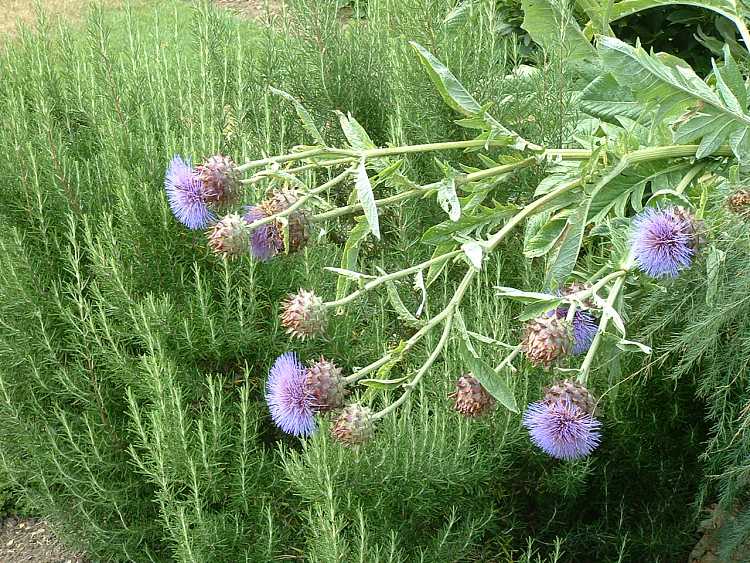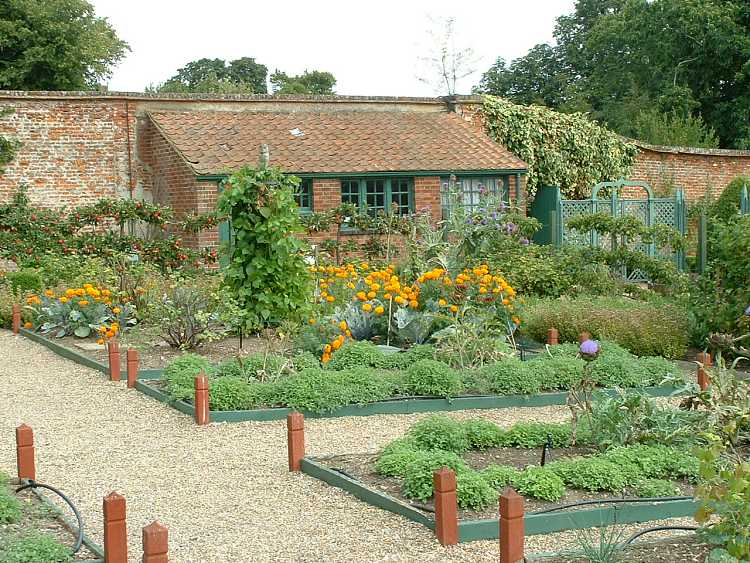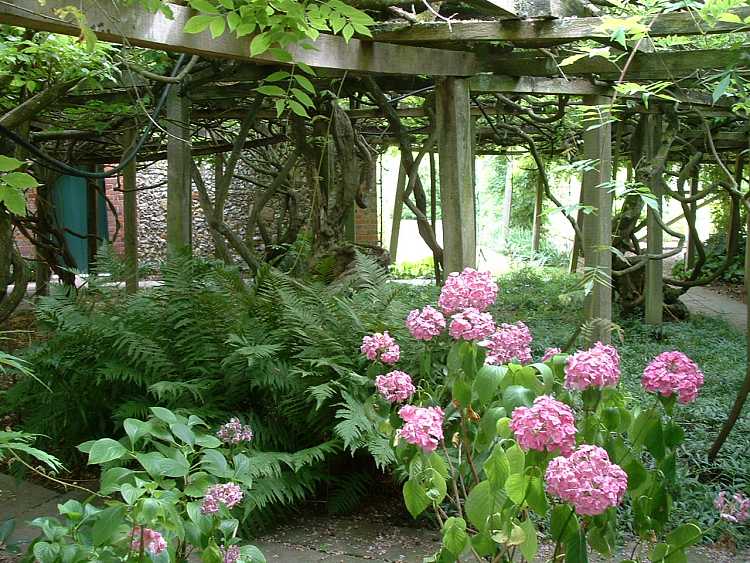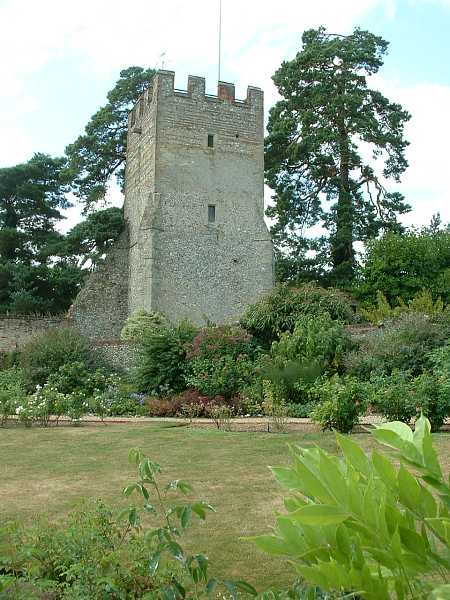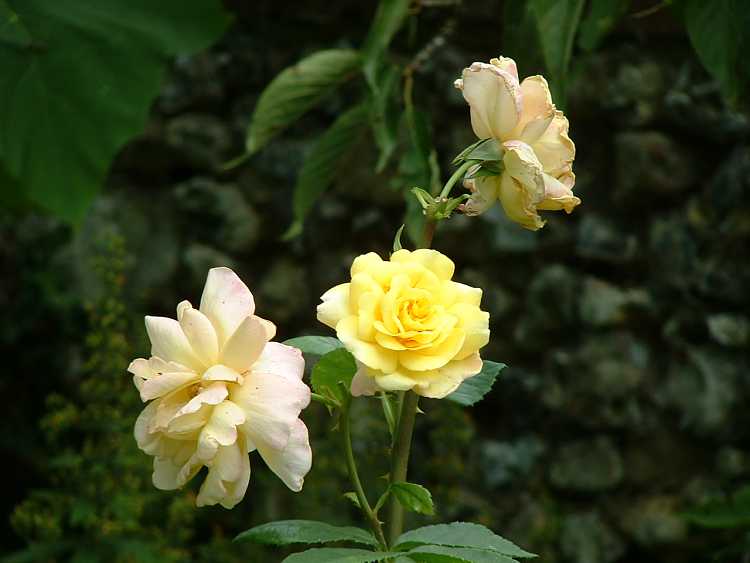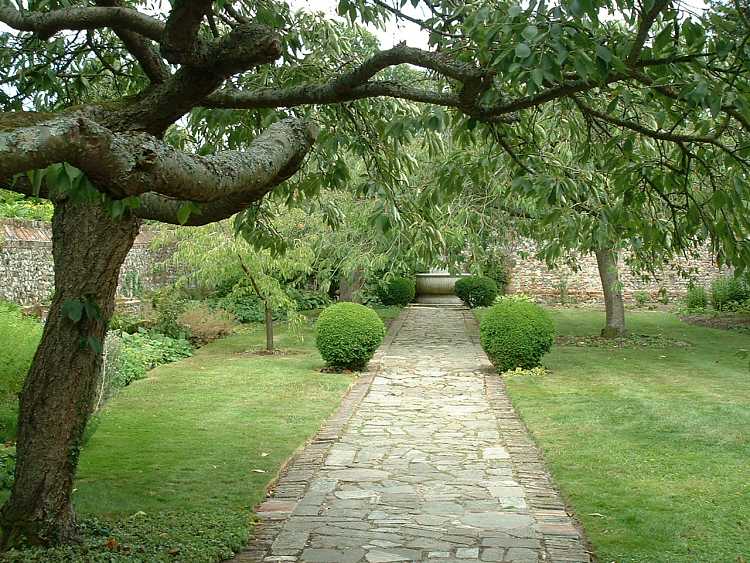 The Cherry Orchard, on the site of the old Tithe Barn.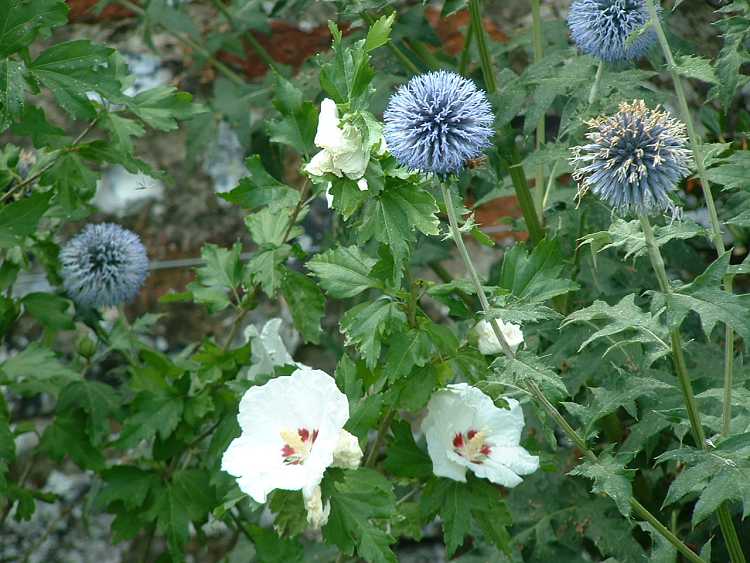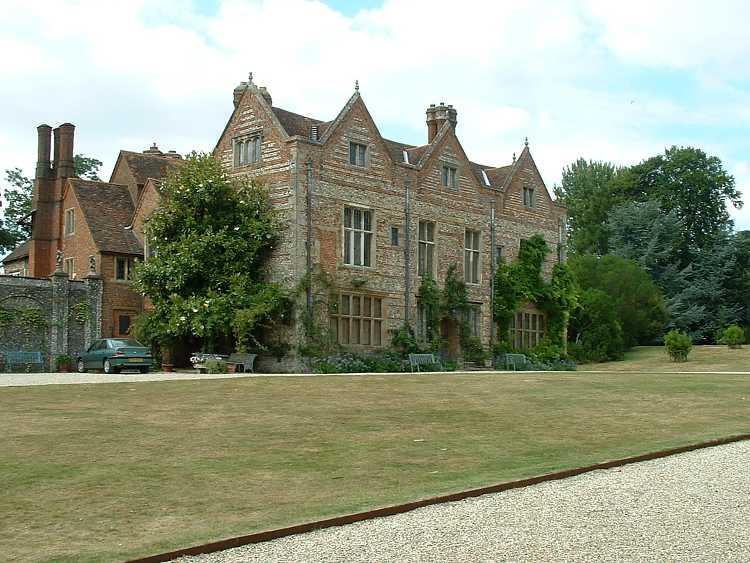 Greys Court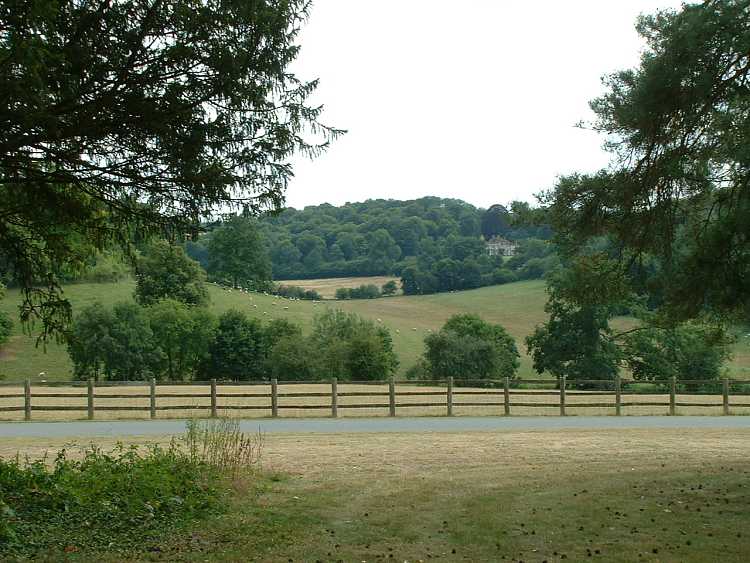 From near the entrance, looking over the main road which is hidden in the dip beyond the hedge.