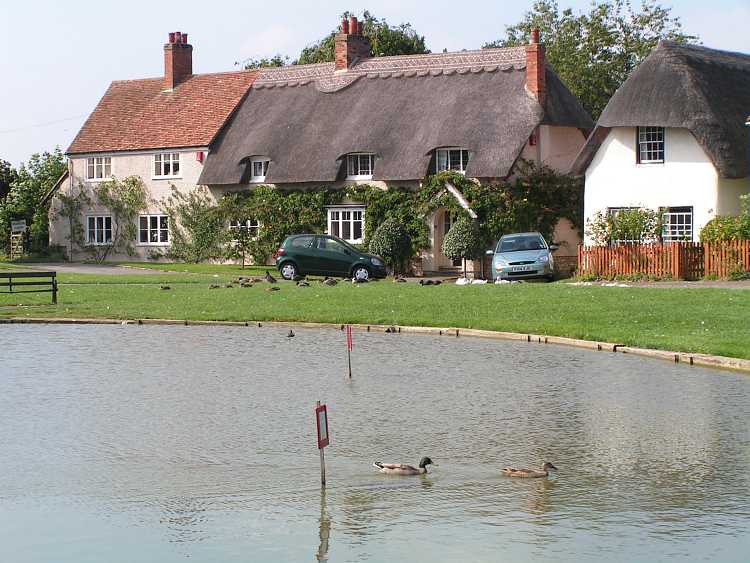 The duck pond near the church.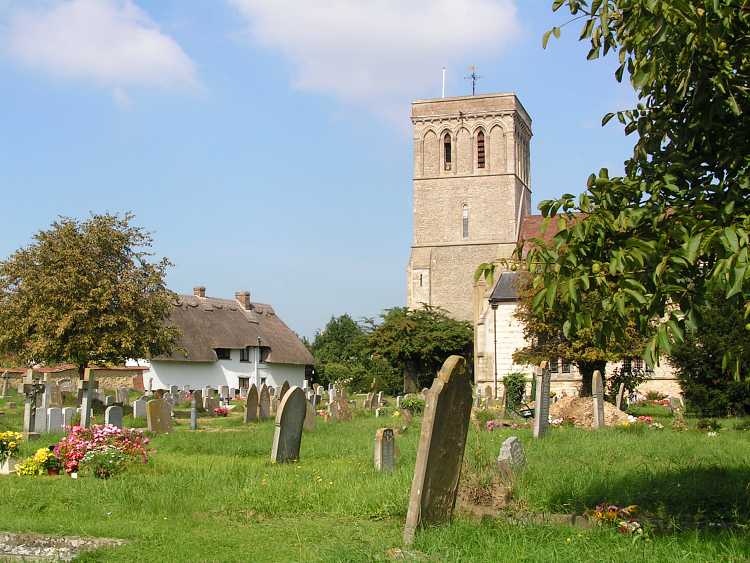 In the Churchyard.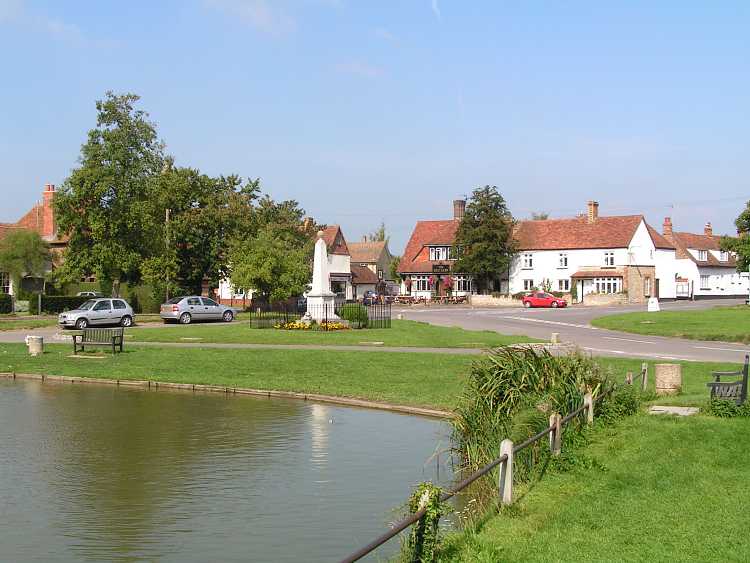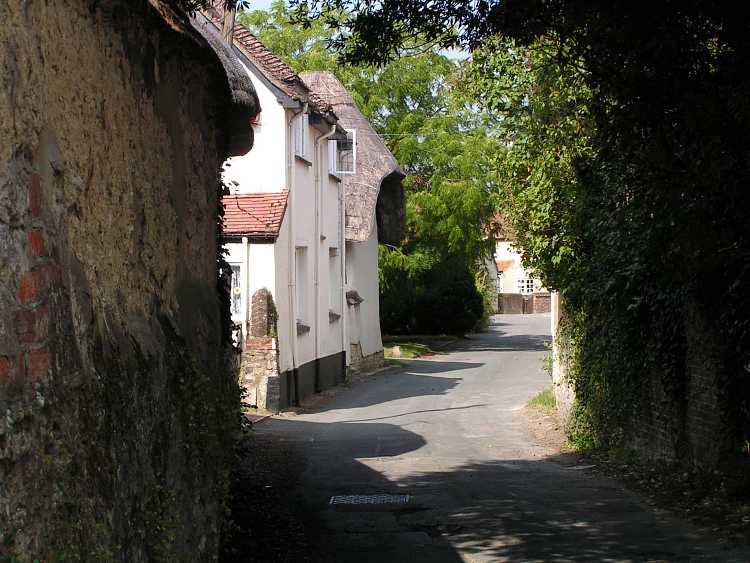 There is a maze of narrow lanes and footpaths within the village.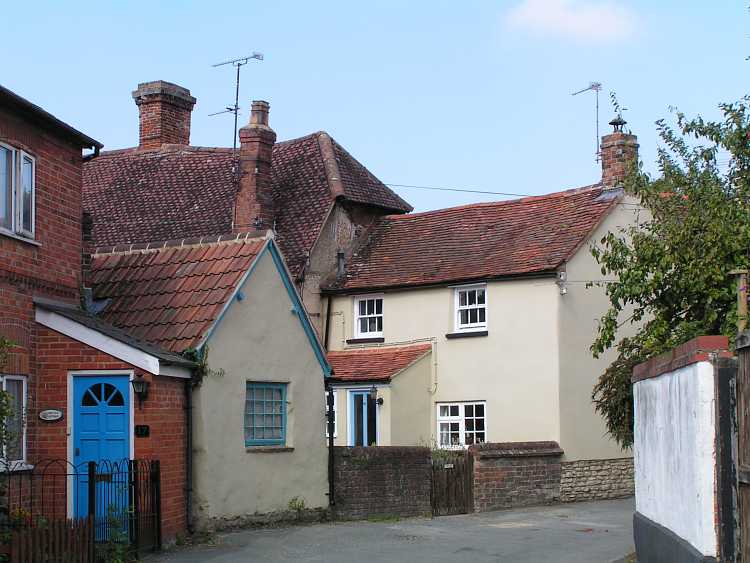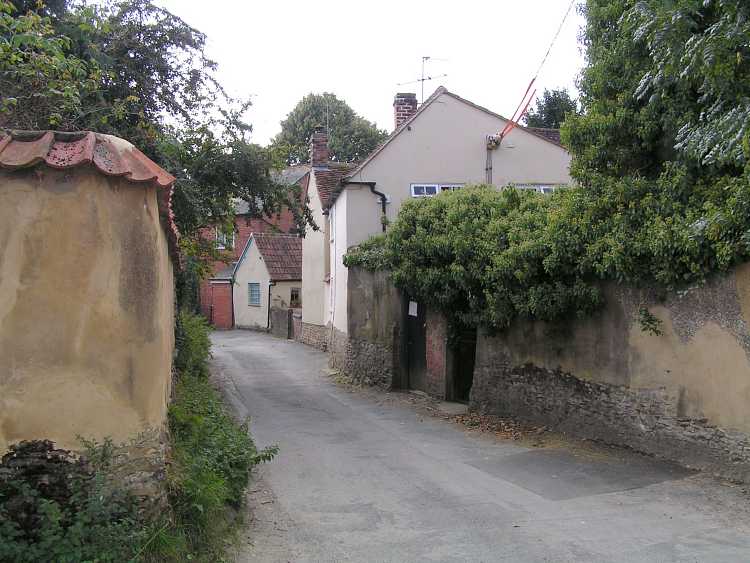 The feature of the village are the walls of wichert, a mixture of chalk marl and straw on a stone base with tiled top to protect it from the weather.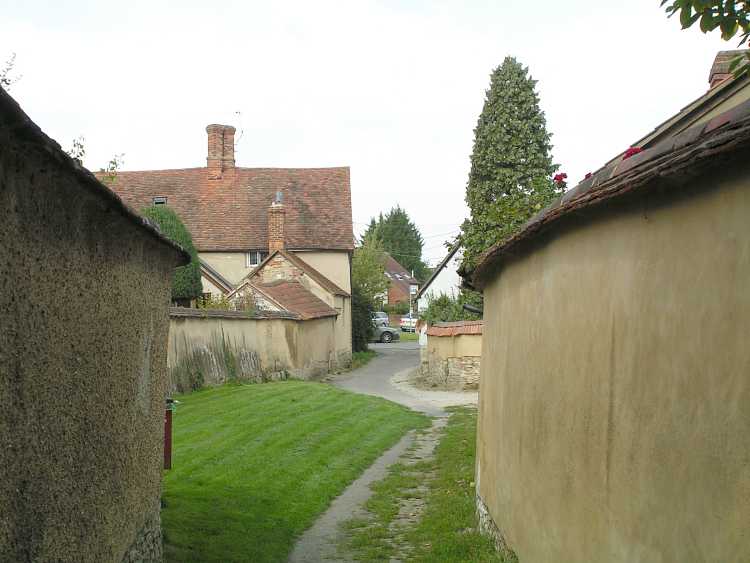 The footpath emerges into a slightly wider lane.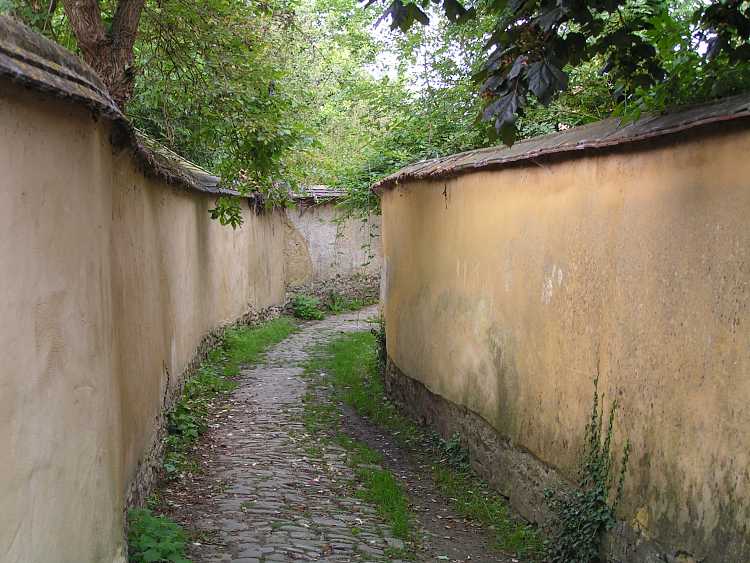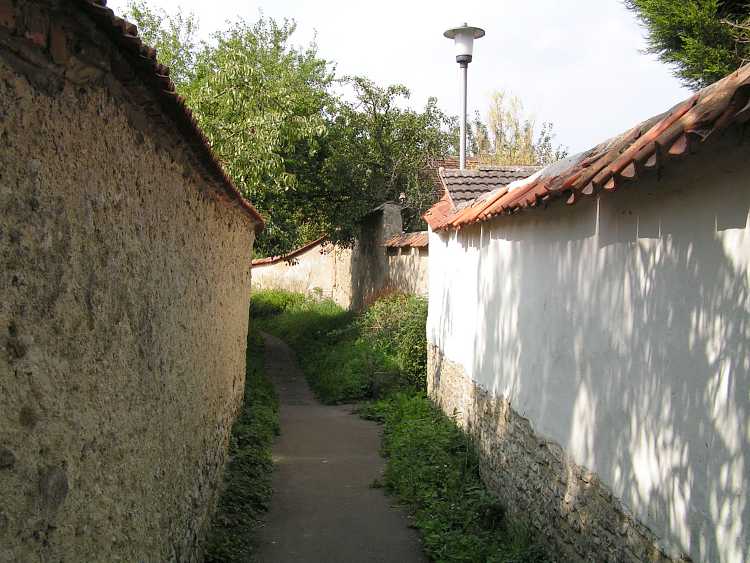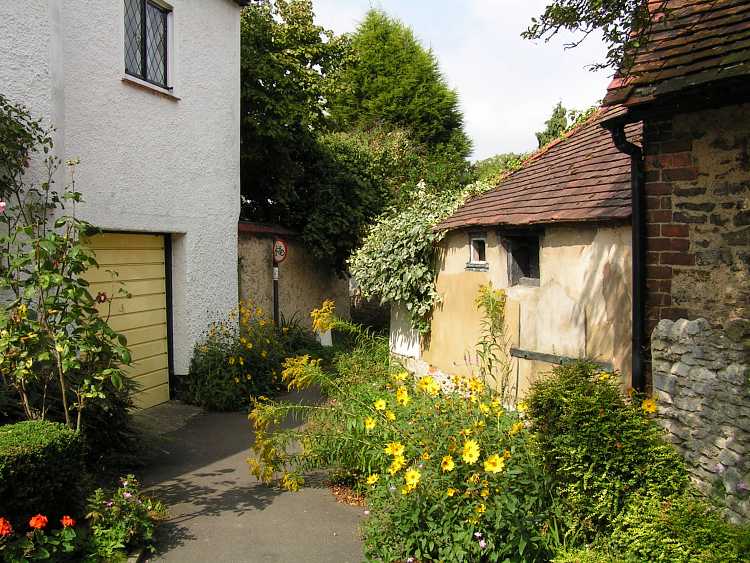 The passage is called The Dragon's Tail.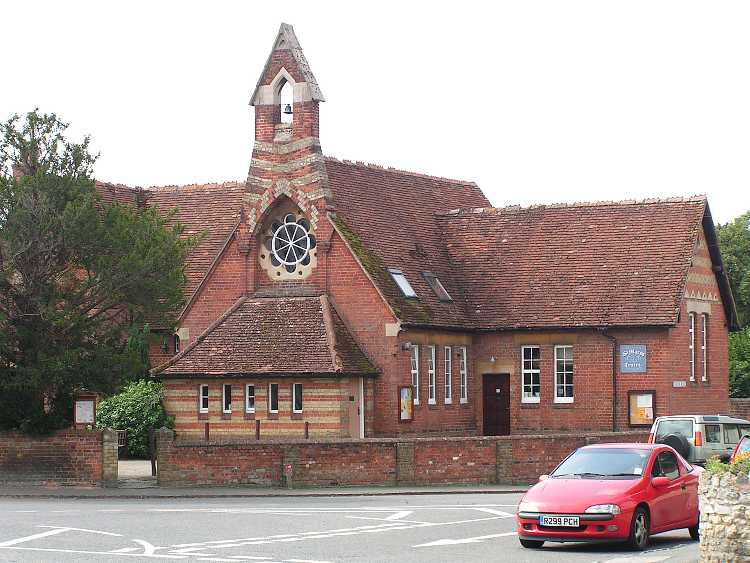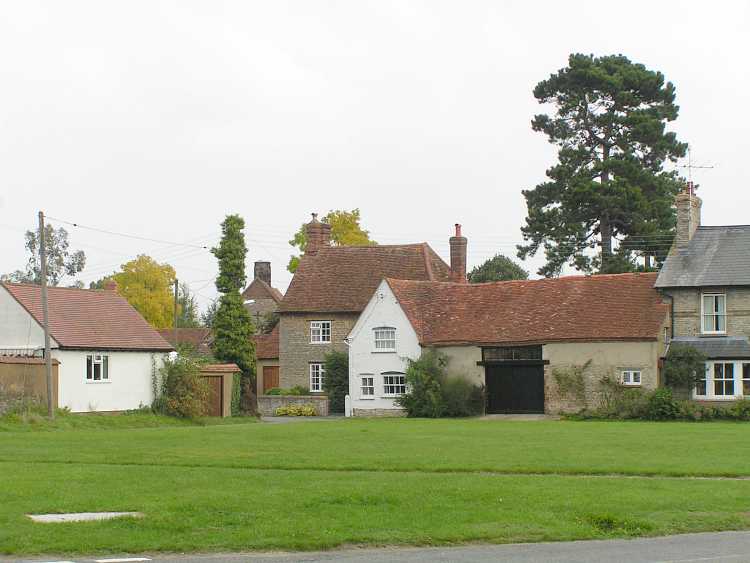 Across the Green.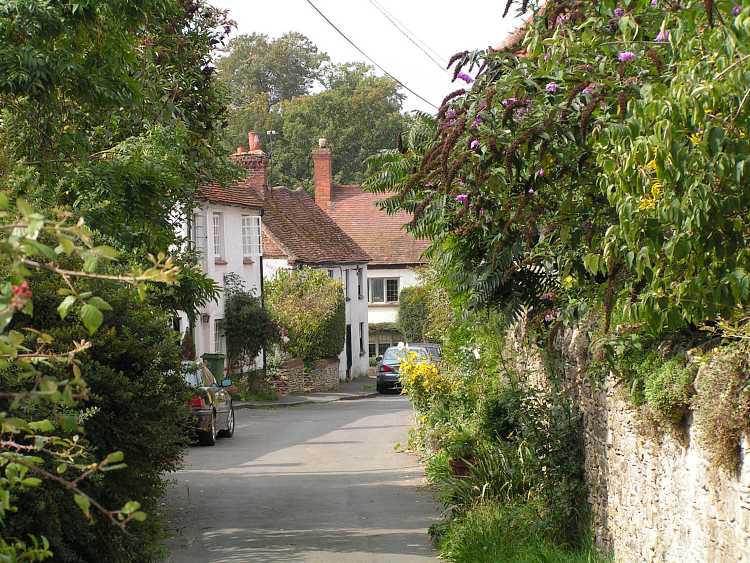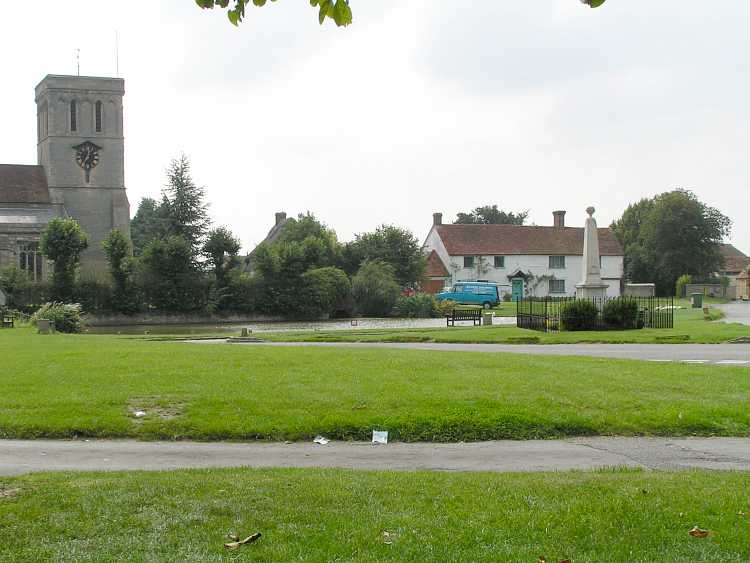 The pond and church.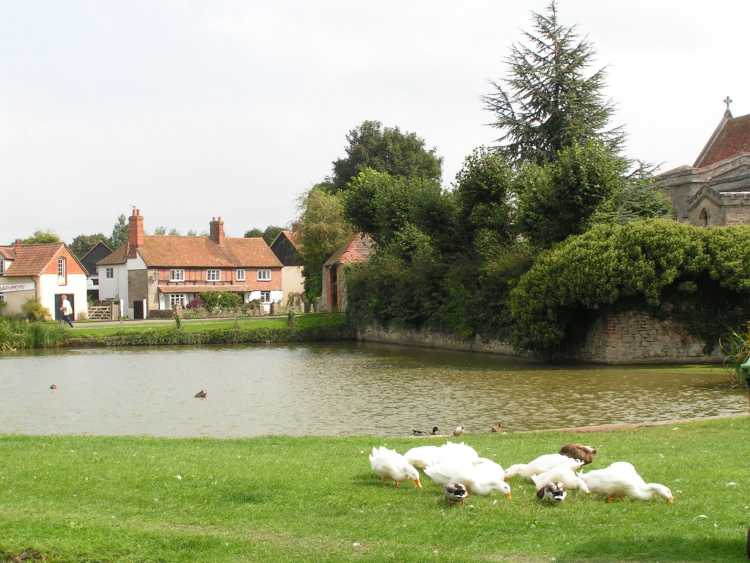 Aylesbury ducks.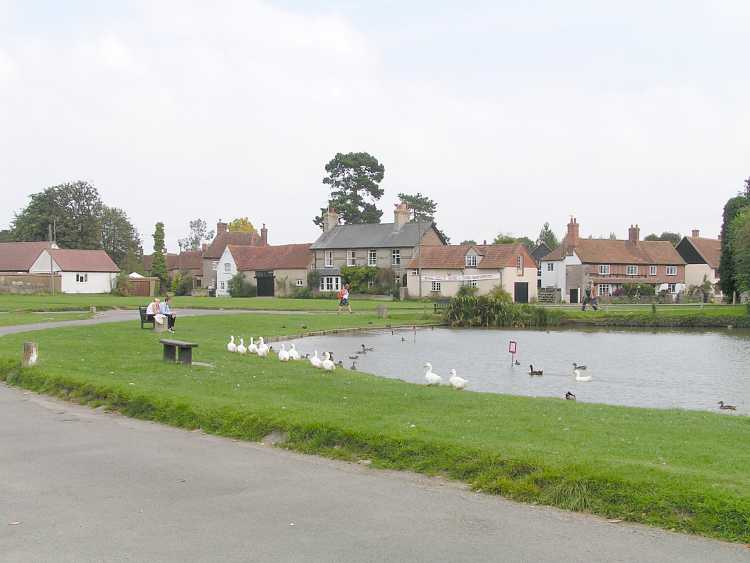 Did someone mention lunch?